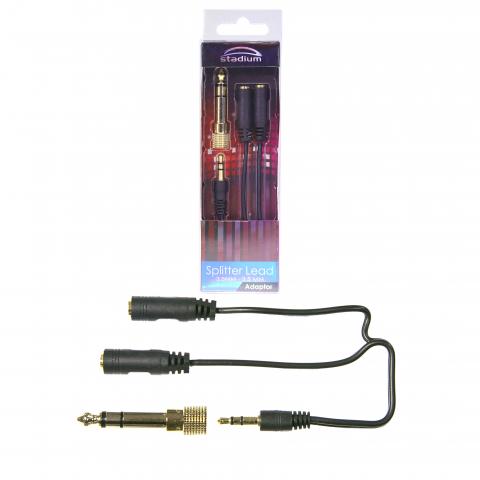 3.5MM MALE TO 3.5MM FEMALE SPLITTER LEAD WITH 6.5MM ADAPTER
Features:
3.5mm Male to 2 x Female 3.5mm splitter
Include 6.5mm adapter
Gold plated connections
Ideal for connecting 2 pairs of headphones into 1 input
Description:
The Audioline 35MF2L is designed to split a 3.5MM stereo plug into 2 x 3.5MM stereo sockets. It also includes an adapter for splitting a 6.5MM plug. This adapter is ideal for connecting two pairs of headphones into one input.
Specs:
PLUG: 1X 3.5MM STEREO
SOCKET: 2X 3.5MM FEMALE STEREO
ADAPTER: 3.5MM STEREO SOCKET TO 6.5MM STEREO PLUG
CONNECTION MATERIAL: GOLD PLATED