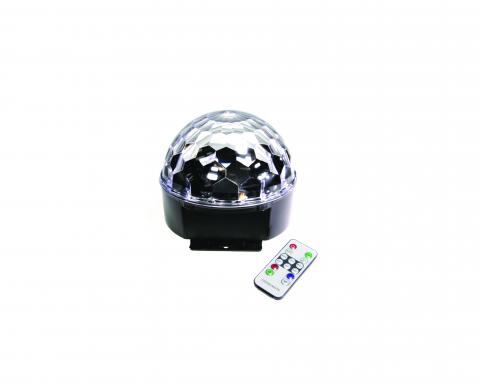 LED DECORATION LIGHT
Features:
Rotating RGB LED
Includes IR Remote
Description:
Fill the room with colour using the Stadium LED Dome Party Light
The DISCLITE Ultra bright LED dome party light is multicolour (RGBWYP) and can transform walls, ceilings or entire rooms into sparkling, swirling light effects show. It is compact, lightweight and easy to use. The multifuction remote control allows the user to change colours, lighting effects, speed as well as auto and sound activation mode.
Specs:
240V AC input
30W power consumption
Includes
Remote control
AC power adapter
Instruction Manual